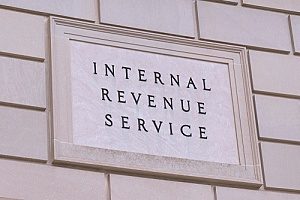 The Internal Revenue Service (IRS) has strict limitations on the amount of money that an employee can contribute to a qualified retirement plan like a 401(k) or 403(b). If you have maxed out the limit on your plan but would still like to save more for retirement or other financial goals, 409(a) plans can help. Also known as a nonqualified deferred compensation (NQDC) plan, a 409(a) plan allows employees to earn wages or other compensation but defer the income tax on the money to a later time. Learn more about NDQC plans, how they work, and who should consider participating in this type of plan.
How Does a NQDC Plan Work?
When an employee participates in a NQDC plan, they are able to gain access to income in the future, often after leaving the workplace. They may also be responsible for fewer taxes on the income if the person falls to a lower tax bracket than the one they were in when they earned the income.
Deferred compensation plans can be either qualifying or non-qualifying. A nonqualified deferred compensation plan is created by an employer and may or may not be optional for employees. There are several types of NQDC plans with the most common being the basic unfunded plan which defers part of an employee's annual compensation.
An unfunded pension plan is a retirement plan managed by employers that uses the current income of an employee to fund pension payments later on. This differs from an advanced funded pension plan in which an employer puts aside funds to cover various pension plan expenses, such as payments to retirees.
To be considered a nonqualified deferred compensation plan, tax law requires it to meet certain conditions, such as:
The plan must be in writing.
The plan must specify the amount to be paid at the time of deferral. It must also detail a payment schedule and the event that will result in payment. Permissible events include a fixed date, change in ownership of the company, separation from service, disability, an unforeseen emergency, or death. Some events are not considered permissible, such as a change in company finances, heavy tax bill, or the need to pay tuition for a child.
The employee must choose to defer the compensation before the year in which the compensation is earned.
What Types of NQDC Plans Are Available?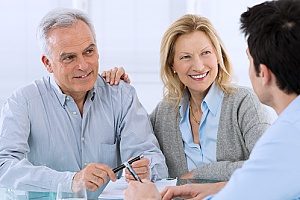 There are several types of nonqualified deferred compensation plans available, starting with salary reduction arrangements. With this type of plan, an employee can defer part of their salary to a future year. In addition, the employee would only pay taxes on the amount that they actually receive that year.
In a bonus deferral plan, employees can defer their bonus amount to a different year and can choose to not pay the bonus tax rate until a future year. When a company chooses to contribute to an employees' nonqualified retirement account, it is known as a supplemental executive retirement plan (SERP). The employer must meet certain requirements to access their funds later on.
The final type of NQDC is known as an excess benefit plan. This plan is targeted to employees who are enrolled in qualified benefit plans that have contribution limits. This allows employees to contribute more to their benefit plans.
What to Know About 409(a) Plans
With 409(a) plans, any salary, commissions, bonuses, or other taxable income that you earn and defer is not taxed in the year in which you earn it. It is not until you actually receive the funds that you are taxed. This may be when you retire or when you access your funds for another permissible event, such as a disability.
If you receive income from a NQDC plan before you retire or experience another permissible event, you could face heavy tax consequences. Early distributions of funds from NQDC plans go against tax law requirements. You will likely be taxed immediately on all of the income that was deferred under the plan, even if you choose to take a small portion of the funds. You will also be taxed on any accumulated interest. In addition, you will be subject to a 20 percent penalty on all deferrals.
Learn More About NQDC Plans
As NQDC plans can take several different forms, such as salary reduction arrangements and bonus deferral plans, knowing which to choose for your employees can be complicated. However, know that the use of 409(a) plans can be act as a flexible, cost-effective, and powerful tool for employers who wish to reward workers in a business or organization. That is why it is important that employees choose an incentive plan that will help the company better reach its objectives. For more information about NQDC or 409(a) plans, contact the reputable financial consultants at IFG.